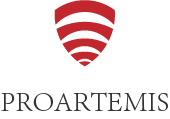 The Proartemis company was established in 2016. Our main goal and mission is to help entities in the complexities of copyright, patent law and broadly understood intellectual property, enabling them to fulfill their full potential.
We offer you specialist legal support, as well as management and service of projects in the field of culture and innovative technological solutions.
We invite you to cooperation.
CONTACT:
e-mail: kontakt@proartemis.pl